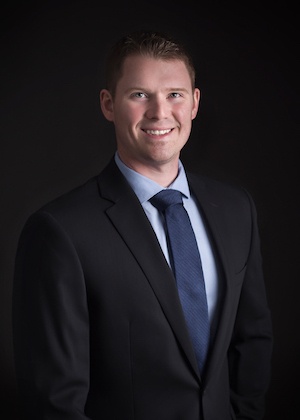 J.D. believes real estate is not about the one transaction, it is about the lifelong connection you make with your client. He chose a career in real estate because he enjoys meeting and interacting with people, therefore making that lifelong connection.
Born and raised in western Kansas, J.D. learned at an early age that hard work, loyalty, and taking pride in everything you do are key components in making a person successful in every aspect of life. When it comes to his clients' real estate needs, he is committed to using every one of those elements to make their transactions a success.
J.D. is a graduate of Fort Hays State University, with a degree in Business and Secondary Education. After teaching High School Business & Computers for 5 years, J.D. chose/fell in love with a career in real estate that began in Wichita and has brought his knowledge and years of expertise to Salina. J.D. and his wife, Kayla, have lived in Salina and the surrounding area with their three children, Meredith Alex and Sloane. During his downtime, he enjoys playing sports, hiking, spending time outdoors, grilling and cooking, cheering on his favorite sports teams, and spending time with friends and family.